Map Distribution
Description
eFlora Distribution
Illustrations
Cal Photos images
Elevation by latitude plot
No Taxonomic Notes.
No Description.
Catalog Notes: This species, known only from the type collection, was obtained from an area that is now converted to a mix of urban and agriculture. We have not been able to recollect this species, however, suitable habitat in several nearby preserved landscapes may yet yield a new occurrence.
Vouchers: Kern Co.: alkali flats along Panama Lane, 5 miles west of Highway 99 near Bakersfield, Koch 4026 (MICH).
Literature: Crum 1967a.
Illustration References: Crum 1967a.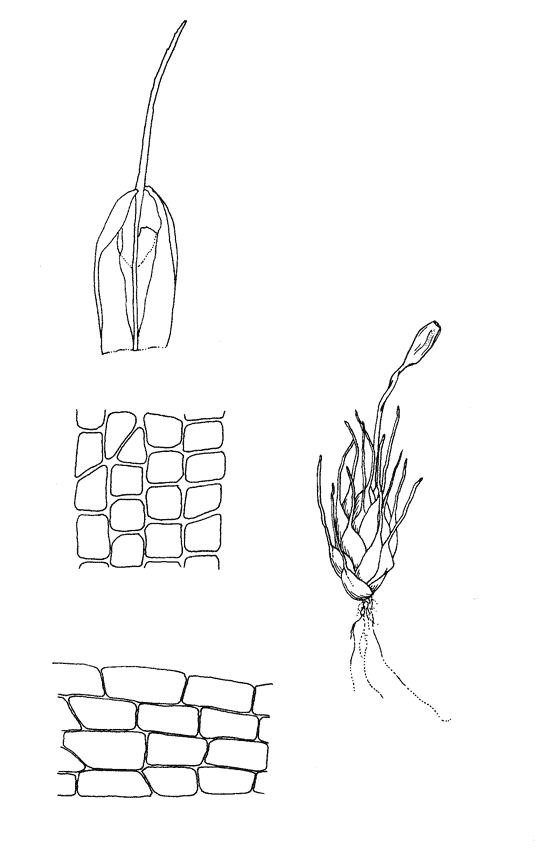 No expert verified images found for Pterygoneurum californicum.