Map Distribution
Description
eFlora Distribution
Illustrations
Cal Photos images
Elevation by latitude plot
No Taxonomic Notes.
No Description.
Vouchers: Alameda Co.: Brushy Peak northeast of Livermore, Norris 87169; Colusa Co.: Indian Valley Lake, Mendocino National Forest, Norris 67547; Fresno Co.: near Boyden Cave, Monarch Wilderness, Sequoia National Forest, Shevock & York 12335; Lake Co.: Clear Lake State Park, Norris 47719; Lassen Co.: Aspen Grove Campground, south end of Eagle Lake, Norris 52816; Santa Barbara Co.: Bates Canyon, Cole Springs Campground, Norris 55323; Trinity Co.: Hall City Caves east of Wildwood, Shasta-Trinity National Forest, Norris 71661; Ventura Co.: Lower San Juan Picnic Area, Norris 58156.
Literature: Harpel 1980a; Harthill et al. 1979; Lawton 1965a, 1971; McCleary 1972; Spjut 1971; Toren 1977. As Camptothecium aeneum Koch 1950a; Steere 1954. As Camptothecium aeneum var. dolosum Sayre 1940. As Camptothecium dolosum Millspaugh and Nuttall 1923.
Illustration References: Lawton 1971.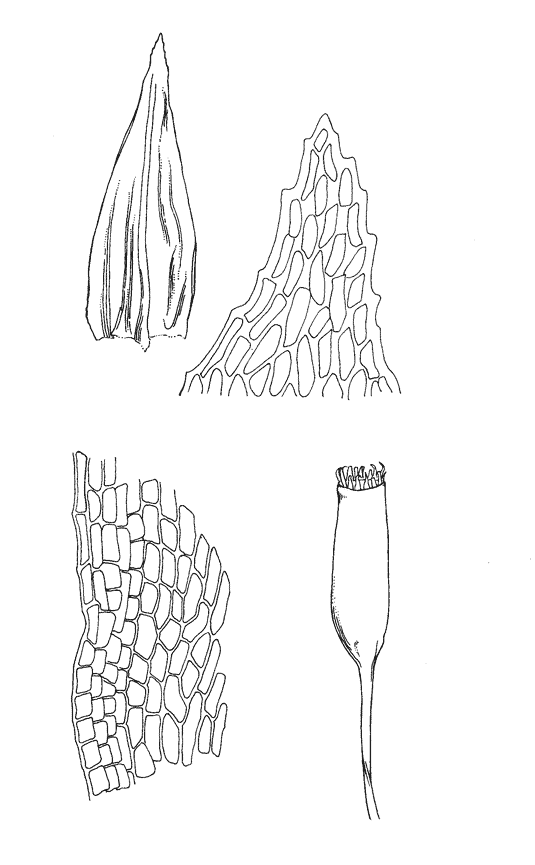 No expert verified images found for Homalothecium aeneum.