Map Distribution
Description
eFlora Distribution
Illustrations
Cal Photos images
Elevation by latitude plot
No Taxonomic Notes.
No Description.
Vouchers: Del Norte Co.: Bear Creek north of Bear Basin Butte, Norris 68887; Fresno Co.: Reese Creek, Forest Road 10S36, Sierra National Forest, Shevock & Bourell 13984; Plumas Co.: Chips Creek at Highway 70 west of Belden, Norris 70005; Tulare Co.: Bear Creek along road to Mountain Home State Forest, Sequoia National Forest, Shevock 3959 and Oriole Lake, Sequoia National Park, Norris, Shevock, & Barahona 87527.
Literature: As Brachythecium petrophilum Koch 1950a, 1951e; Koch and Ikenberry 1954. As Brachythecium velutinum var. venustum Holmberg 1969; Lawton 1965b, 1971.
Brachythecium venustum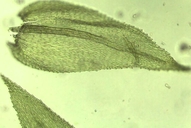 © 2012 calbryos group