Pleuridium Rabenhorst, 1848.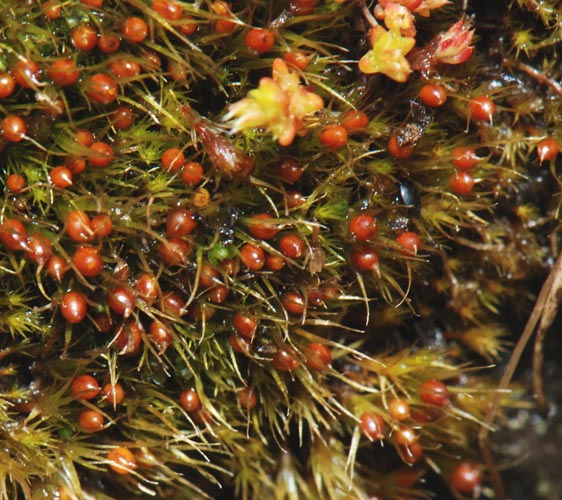 This is a genus of about 25 species growing mostly on disturbed or seasonally dry soil in temperate portions of both hemispheres. Because of its small size, it is seldom collected without sporophytes. When fertile, the sessile and cleistocarpous, chestnut-colored capsules on tiny plants with narrowly subulate leaves allow no confusion except with Archidium. This latter genus has nearly spherical capsules without even a trace of a line of dehiscence; and it possesses spores that are visible even with the naked eye (>100 µm in diameter). Pleuridium, in contrast, has oblong capsules with a defined apiculus, and it has much smaller spores.
see key to Bruchia Etc.
Species included:
Pleuridium acuminatum Lindberg
Pleuridium mexicanum Cardot, recognized from CA since 2004
Pleuridium subulatum (Hedwig) Rabenhorst
In nearly all of California, Pleuridium is the most abundant of the ephemeral mosses; and should especially be looked for during the period from December to March.