Learn to Grow Your Own Delicious Mushrooms!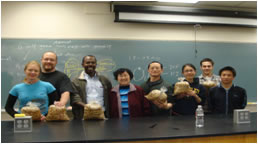 In our cultivation class, every student will make one mushroom bag of Indian Oyster mushrooms (Plerotus pulmonarius).
Classes will be led by Momei Chen (center of this picture), a mycologist at the University and Jepson Herbaria of the University of California, Berkeley.
Each mushroom bag will yield about 500 grams of mushrooms.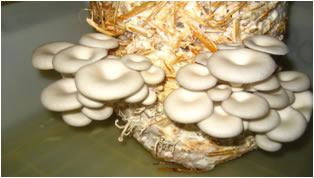 When: June 1, 2009 5-6pm
Where: Oxford Facilites Unit, 1751 Walnut Street, Berkeley, CA 94720
Cost: Small fee to cover supplies and informational booklet. Number of registrants will determine fee.
How to register: E-mail Gong Jian at gj87@msn.com