Native California Roses back to main rose page
copyright Barbara Ertter, 2001

Rosa woodsii Lindley var. ultramontana (S. Watson) Jepson
(Mojave Desert variant

Note different density of prickles possible on different stems of the same plant. Prickles of some Mojave Desert populations are often thicker-based and more strongly curved than in typical. var. ultramontana.
---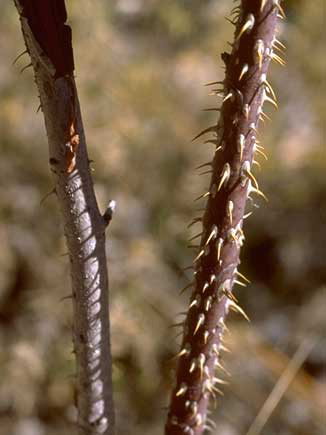 ---
(Photo copyright Barbara Ertter, 2001; voucher: Ertter et al. 17525, Charleston Mts, Clark Co., Nevada, USA)