HEBE
University of California, Berkeley
Purpose & Vision of HEBE
Message from the Director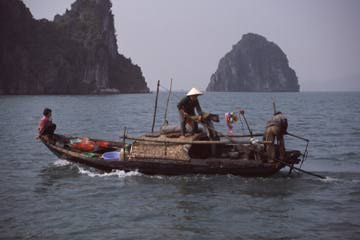 HEBE is a Center for cross-disciplinary research and education in ethnobiology, ecology, evolution, and systematics to better understand the interrelationships between biodiversity, ethnolinguistic diversity, ecosystem health, medical ecology, and human health. Ethnobiological research is conducted to help generate hypotheses and design experimental biology studies in physiology, pharmacology, molecular biology, systematics, evolution, ecology, human biology, epidemiology, nutrition, and medicine. Through this Center, systems can be developed through which the local/indigenous rural communities can be integrated into research in and projects on ecosystem management, biodiversity monitoring, public health, and human disease monitoring.

Important research foci within HEBE include collaboration with indigenous/local people to learn about their ethnoempirical and ethnotheoretical perspectives on medical and nutritional ethnobotany, ethnozoology, ethnotaxonomy, ethnoecology, and ethnoepidemiology. This ethnobiological information is integrated into western empirical and theoretical frameworks to generate hypotheses and design and conduct experimental studies on medicinal and food plant species in physiology, pharmacology; molecular biology, systematics, and ecology. Population based public health and human clinical studies are conducted to assess the contributions of ethnobotany to the medical and nutritional needs of local communities. Research conducted on local/indigenous ethnoepidemiological perceptions of the ecology and evolution of causes and deterrents of human disease includes assessment of the interrelationships between of ecosystem ecology and human medical ecology.

The goal of the HEBE Center will be to concentrate and expand UC Berkeley's efforts in this area along three main lines: research; undergraduate and graduate education; and public outreach.
---
Table of contents | Purpose and vision of HEBE | Narrative on Health, Ecology, Biodiversity, and Ethnobiology | Medical and Nutritional Ethnobotany | Ethnoecology and Ecosystem Conservation | Medical Ecology and Ethnoepidemiology | Associated Researchers | Undergraduate and Graduate Education | Public Outreach