California Moss eFlora
Scopelophila (Mitten) Lindberg, 1872.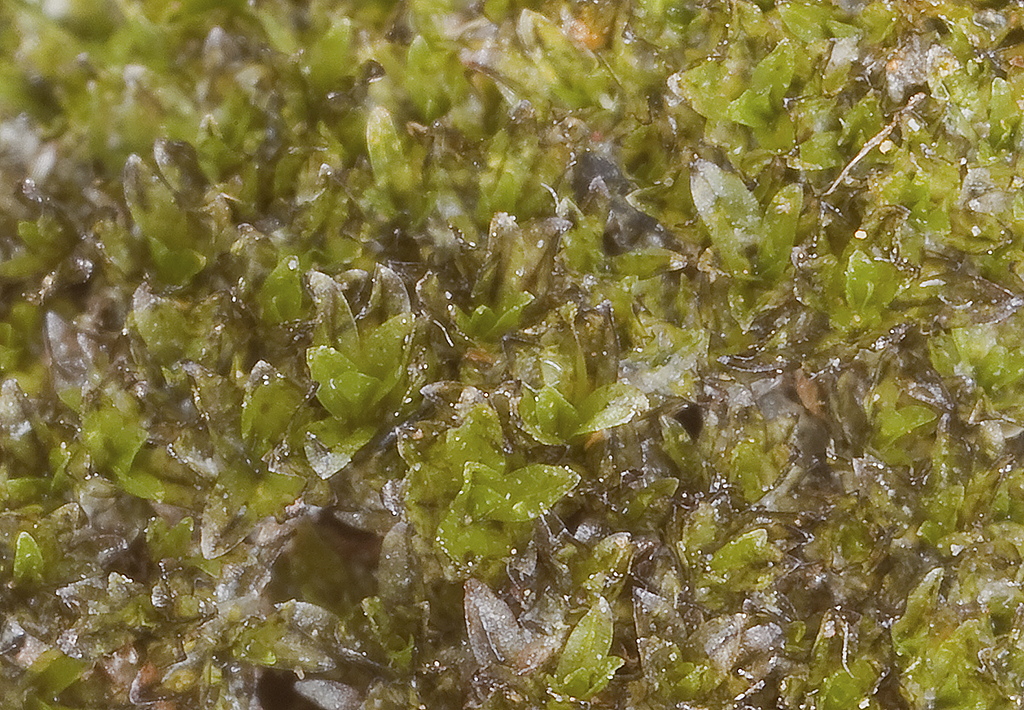 Scopelophila ligulata, photo by John Game

Scopelophila cataractae is one of the mosses often called "copper mosses" because of the apparent restriction to copper-containing rocks. It is interesting that the only known occurrence of the species in California is near the town of Copperopolis, an area of past copper-mining activities. In California, Scopelophila shares this ecological habit with the completely unrelated Mielichhoferia elongata and Mielichhoferia shevockii (Mielichhoferiaceae). Both Scopelophila and Crumia occupy perennial seepages, and they have a similar pattern of a limbidium of thick-walled and enlarged cells. Unlike Crumia, however, Scopelophila has smooth (not papillose) median laminal cells.
see key to Scouleria Etc.

Species included:
Scopelophila cataractae (Mitten) Brotherus
Scopelophila ligulata (Spruce) Spruce, recognized from CA since 2004
---
Copyright © 2013 Regents of the University of California
We encourage links to these pages, but the content may not be downloaded for reposting, repackaging, redistributing, or sale in any form, without written permission from the University and Jepson Herbaria.