California Moss eFlora
Sanionia Loeske, 1907.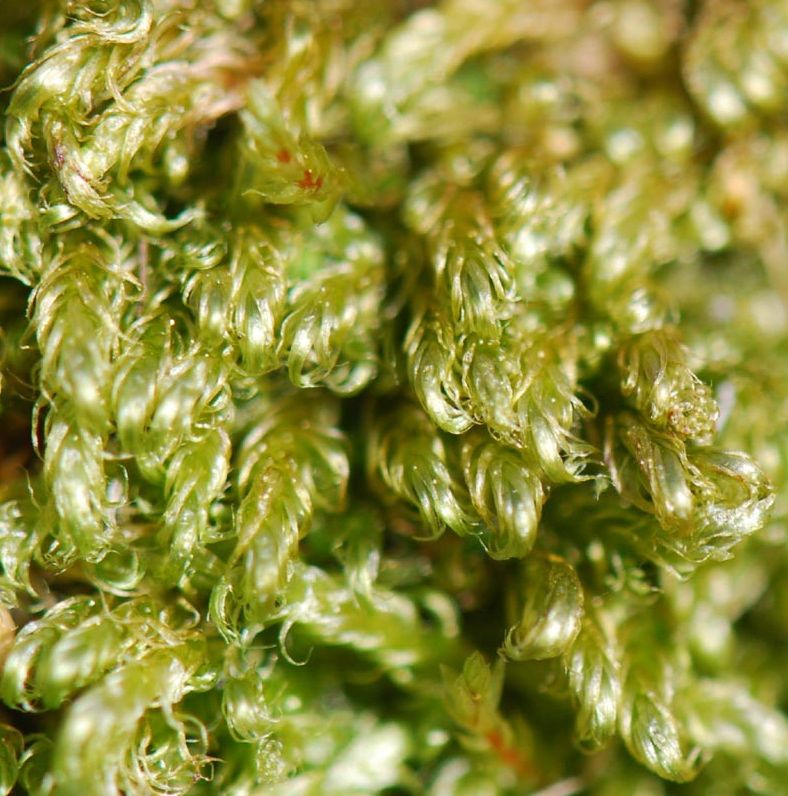 Sanionia uncinata, photo by Wilson of Coleman 371

The genus Sanionia was included in Drepanocladus by most of the early workers in byology. It is easily recognized because of the circinate (so falcate as to describe more than 180 degrees of arc) and strongly plicate, costate leaves. Most keys emphasize the presence of a well differentiated hyaloderm but that feature can be seen even without a stem cross-section. Normal patterns of leaf removal on a stem of Sanionia will show leaves that seem to have enlarged and thin-walled rectangular cells across the entire base. These cells are not cells of the leaf proper but they are cells of the enlarged outer cortex (the hyaloderm) of the stem. This technique of viewing the hyaloderm is also effective in Hygrohypnum ochraceum but the hyaloderm of some of the hyalodermous Hypnaceae does not so easily peel from the stem. Santionia is distinguished from Hygrohypnum in that the latter has shortened cells near the tip of the leaf.
see key to Drepanocladus Etc.

Species included:
Sanionia uncinata (Hedwig) Loeske
---
Copyright © 2013 Regents of the University of California
We encourage links to these pages, but the content may not be downloaded for reposting, repackaging, redistributing, or sale in any form, without written permission from the University and Jepson Herbaria.