California Moss eFlora
Helodium Warnstorf, 1905.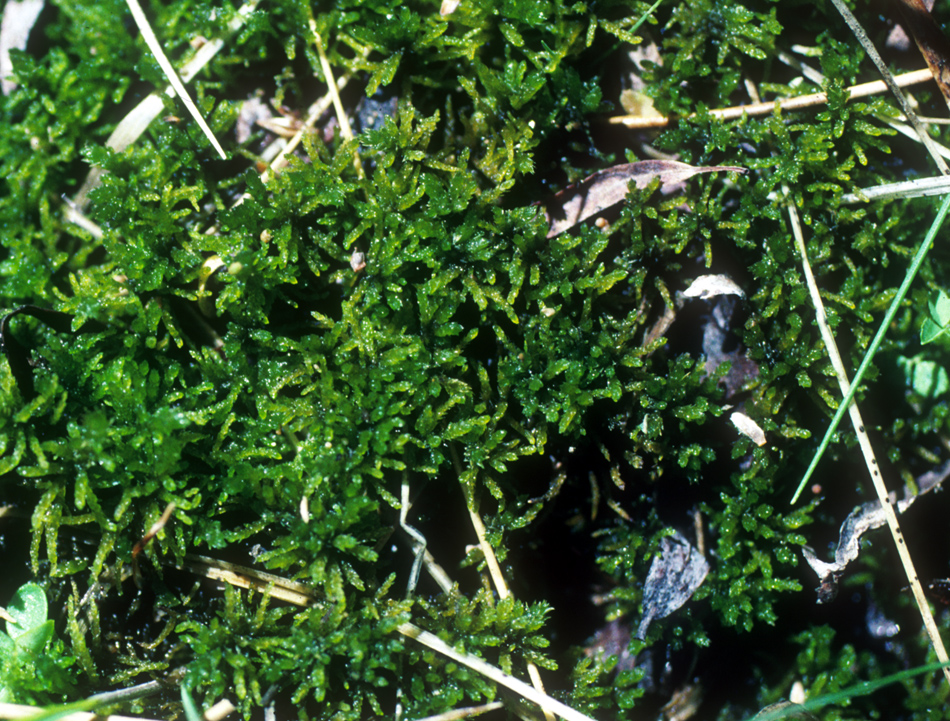 Helodium blandowii, photo by Game

Helodium has only recently been found in California in several sites primarily on the east side of the Sierra. In the field, it is an immediately recognizable plant in its bog and fen habitats. We have found that the pale coloration sometimes suggests Sphagnum to the unininitiated. No confusion is possible, however, once one sees its closely pinnate growth habitat (in contrast to the fasciculate branching of Sphagnum). One of the most peculiar microscopic features of Helodium is the placement of much lobed and filamentous-tipped paraphyllia. While some paraphyllia are inserted on the stem, others are inserted on the margins of the leaf bases.
see key to Hylocomium Etc.

Species included:
Helodium blandowii (Weber & D. Mohr) Warnstorf
---
Copyright © 2013 Regents of the University of California
We encourage links to these pages, but the content may not be downloaded for reposting, repackaging, redistributing, or sale in any form, without written permission from the University and Jepson Herbaria.