SoBeFree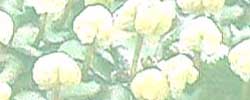 Spring Outing;
Botanical Excursion;
Foray, Retreat, and Escape to the Environment
Sponsored by the Bryolab, UC Berkeley
Founded in 1996, SO BE FREE is a series of West Coast forays started by the Bryolab at UC Berkeley, but open to all botanists. The main focus is on bryophytes, but we also encourage experts on other groups to come along and smell the liverworts. We welcome specialists and generalists, professionals and amateurs, master bryologists and rank beginners. SO BE FREE is held each spring, somewhere in the Western US, associated with spring break at universities. The usual tradition is to have a four-day, three-night schedule with communal meals, in inexpensive and remote locations. Evening slide shows and informal talks are presented as well as keying sessions with microscopes. In addition to seeing interesting wild areas and learning now plants, important goals for SO BE FREE include keeping West Coast bryologists (and friends) in touch with each other and teaching beginners. For glimpses of the past outings, consult the links to the left on this page.
Start Planning now for SO BE FREE 2010!
The SO BE FREE bryological foray for next year will be held in the Sacramento Mountains of southern New Mexico, March 23-26, 2010. See details and registration form, due Jan. 16th, 2010.